Remembering Dr Ayyub Tabet (1875–1947)
This essay based on private papers, is an attempt to remedy the lack of knowledge about an unusual politician: Ayyub Tabet. In fact, little has been written about him back in the 20th century.
Head of State, senator, minister, deputy: this rarely mentioned personality deserves much more from history. He was the only Protestant Head of State the Lebanon has ever had, and remained in office for barely four months (18 March – 21 July 1943). His respect for the law was proverbial. No great police cavalcade for him, no sirens blaring, no official cars, no special treatments… This is definitely the story of a man despised by his enemies, particularly politicians, for his truth, honesty, simplicity and hard work, point out their defects.
Also available in Arabic.
Dr Shereen Khairallah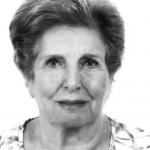 Shereen Khairallah was born in Beirut. She received her BA and MA from the American University of Beirut. She earned her PHD from the School of Oriental and African Studies, University of London. She taught at the American University of Beirut and Haigazian University. Her specialty is cultural history, and she is the author of several books and articles on the Near East.
Livres du même auteur