The History of Lebanese Banknotes (1919 – 1964)
Hence the importance of this book resides in providing new documented information about the History of the Lebanese banknotes, and publishing for the first time the original photos that were adopted for our paper currencies' design, offering the readers the chance to artistically explore the beauty of these notes. The authors devoted their time and effort towards this book, which is of great interest and relevance to amateurs and people engaged in Lebanese historical research. It is a serious attempt to preserve the History of our country and keep our heritage alive for the younger generations to enjoy. 

Riad Toufic Salamé 
Banque du Liban, Governor
Tony Anka - طوني عنقه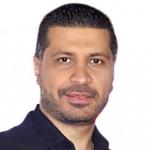 Né en 1972, Tony Anka est musicien et compositeur. Docteur en musicologie, il est professeur au Conservatoire libanais national supérieur de musique.
من مواليد 1972، مؤلف وموزع موسيقي. حائز شهادة الدكتوراه في العلوم الموسيقية وأستاذ في المعهد الوطني العالي للموسيقى
Born in 1972, Tony Anka is a musician and music composer. Holder of a Ph.D. in Musicology. Professor at the Lebanese National Higher Conservatory of Music.
Wissam Lahham - وسام اللحام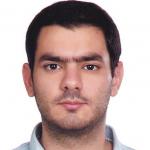 Né en 1987, Wissam Lahham est enseignant à l'Institut des Sciences politiques de l'Université Saint-Joseph de Beyrouth. Il a publié une série d'ouvrages sur le Droit constitutionnel et l'Histoire de la pensée politique.
من مواليد 1987، أستاذ في معهد العلوم السياسية في جامعة القديس يوسف. صدرت له مجموعة من المؤلفات حول
القانون الدستوري وتاريخ الفكر السياسي
Born in 1987, Wissam Lahham is a lecturer at the Institute of Political Science of the Saint Joseph University of Beirut. He has published a series of books on Constitutional Law and History of political thought.
Livres du même auteur